Shibuya's Best Ramen Shops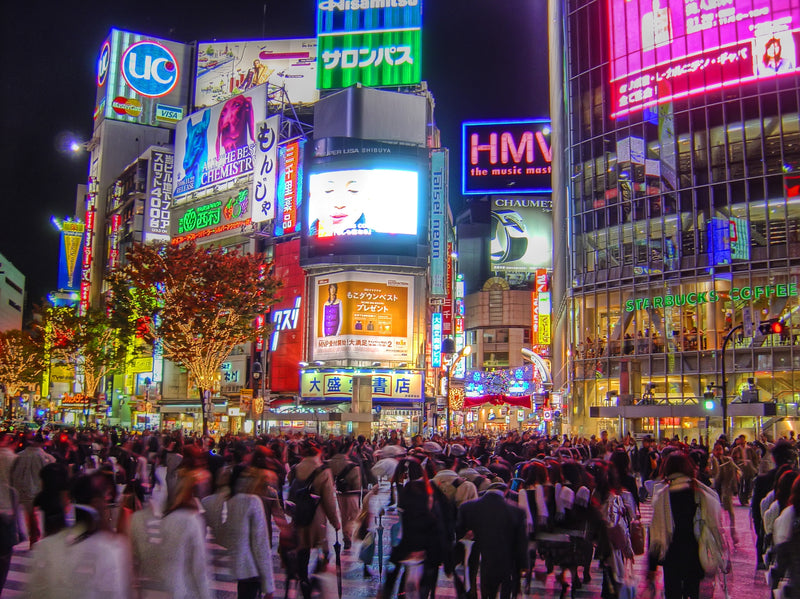 Shibuya is one of Tokyo's fastest changing neighborhoods. Chaotic, neon-blazed, teeming with shopping and nightlight, the district's popularity can make it difficult to find legit ramen shops that aren't large chains or corporate cash grabs. So here is a selection of Shibuya's best of the best — ramen shops offering deep history or masterful craftsmanship. 
HAYASHI
A longtime favorite in central Shibuya, Hayashi usually draws a line from the moment they open until the soup runs out. Master Hayashi-san runs the shop alongside with his wife; he cooks while she handles the customers. The broth is a silky, medium-rich double soup of tonkotsu and gyokai, with a smooth shoyu tare. Noodles are supplied by the well known purveyor Mikawaya Seimen. Solid ajitama and pork chashu toppings, with a small slice of yuzu rind to complete the bowl. Open since 2003. Only open for lunch.


KIRAKU
Open for over 60 years in the heart of Shibuya, this shop has remained somewhat of a relic amongst the bustling metropolis that has sprouted up all around it. Many of the regular customers have been coming here for decades and some of the staff appear to have been around even longer. Most likely you'll get directed up the narrow staircase to a cramped second-floor seating area with small tables. Saddle up for some old school Tokyo-style shoyu ramen with chewy noodles and dried onions, along with gyoza on the side. Order 'moyashi' if you want your bowl piled with bean sprouts. Wontonmen is available too. Nothing fake here, just nostalgic Japanese soul food. A beloved and legendary shop.


KOKŪ
Nestled on a quiet backstreet just behind the Cerulean Tower, Kokū serves simple wontonmen in a light, clear soup with a choice of shoyu or shio tare. When you place your order at the ticket machine you choose whether you want three or five wontons in your bowl. There are a few rice dishes available on the side too. A laid-back, relaxing shop with an authentic vibe and bowls with a homemade feel. Open since 2012.


NUKAJI
Menya Nukaji debuted in Setagaya-ku in 2010, then closed and re-opened in central Shibuya in 2014. The shop serves tonkotsu gyokai ramen and tsukemen. Rich, velvety soup with potent pork and fish elements. The straight, medium-width noodles come from Mikawaya Seimen. Pork belly chashu, egg, bamboo shoots and nori seaweed go on top. The recommended bowl is the Ajitama Tsukemen — dipping noodles plus an egg.


SAKURAZAKA
Sakurazaka, located in the Sakuragaokacho district of Shibuya, offers up ramen and tsukemen made from a cloudy chicken-based soup combined with katsuo, additional gyokai (seafood ingredients) and pork, then topped with pork back fat and sliced negi. The noodles are specially ordered from a secret supplier. Both shoyu and shio are on the menu (shoyu recommended). Each standard bowl comes with half an egg. Open since 2004.


OTHER SHIBUYA SHOPS WORTH CHECKING OUT:

CHIBAKARA 
A tonkotsu go-to in Shibuya. Rich and creamy with a tad of Jiro inspiration. The head shop is located in Chiba; this is the second branch.

TORIDE 
Another one for tonkotsu fans. Master Nakatsubo-san worked at the original Ippudo in Fukuoka for 10 years before opening this tonkotsu specialty shop.

USAGI 
Master Yamada-san's soup base here is a triple broth of chicken, gyokai and Japanese style dashi. No MSG. A popular chili oil-infused tantanmen also on offer.